GILDING
Our gilding atelier offers a number of gilding applications in numerous metals. Oil gilding and water gilding in Gold, white gold, platinum leaf, silver, brass and aluminum are available.
Whether interior gilding of a small object / frame or palatial ceiling to exterior architectural gilding, our team is confident we can achieve the finish you desire.
Our Recent Work
Outdoor Gilding of Existing Object – Webb Municipal Building, City of Denver
Removal of Aged Gilding Gold Leaf Re-application
Artisan: Mark Dorman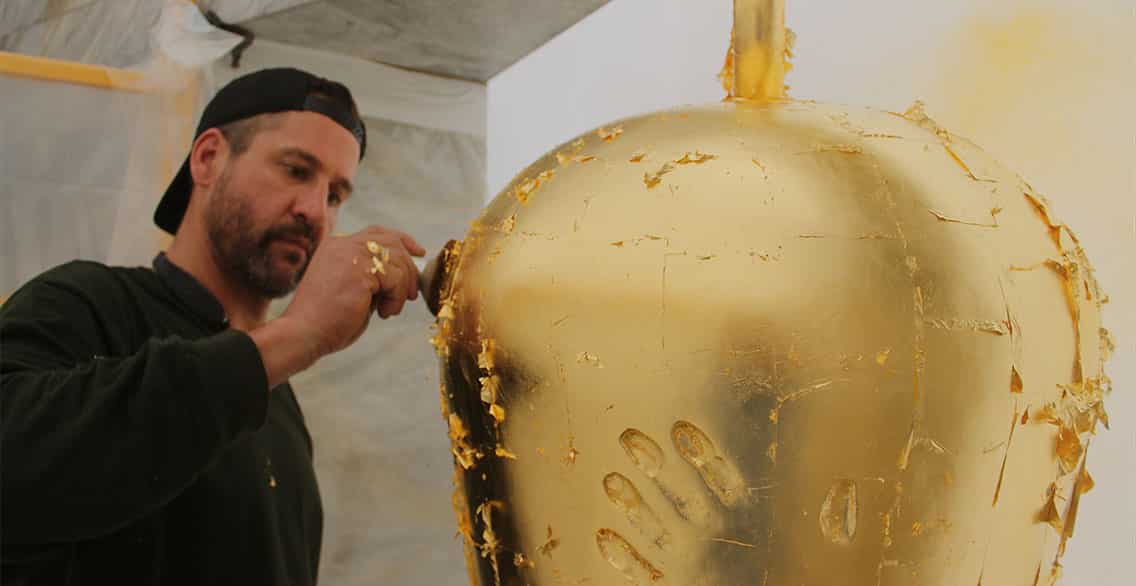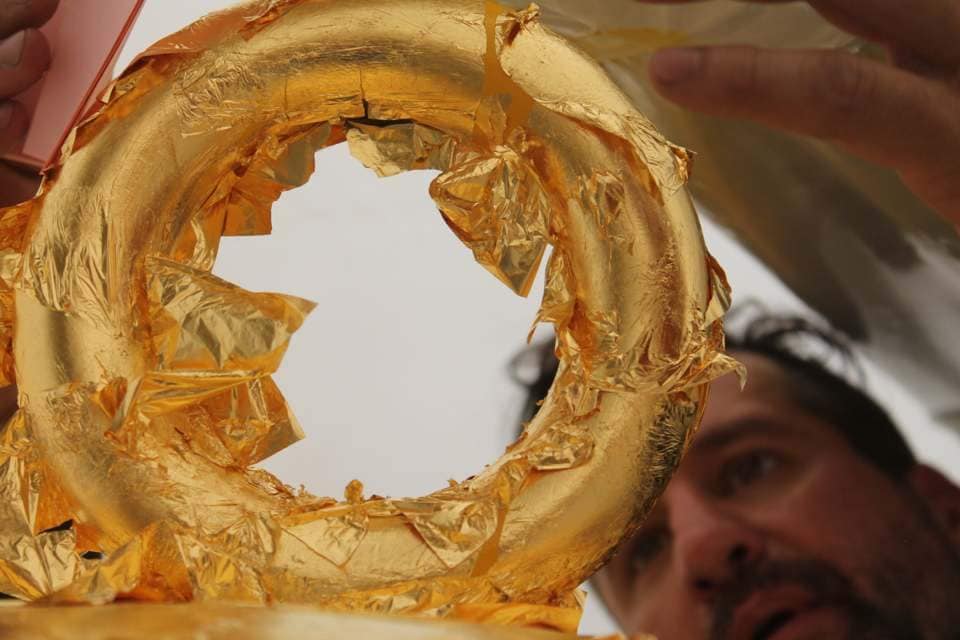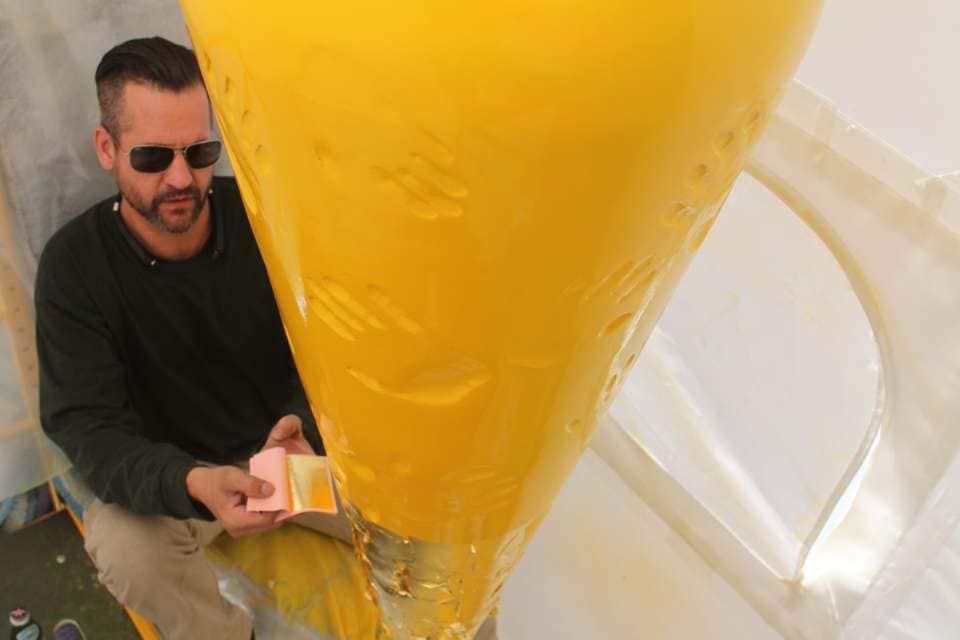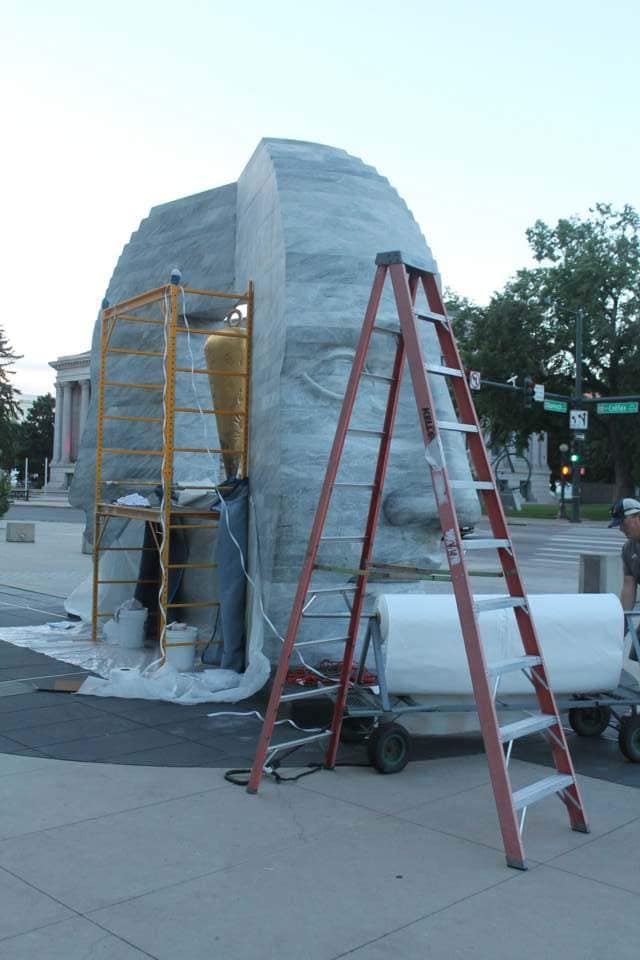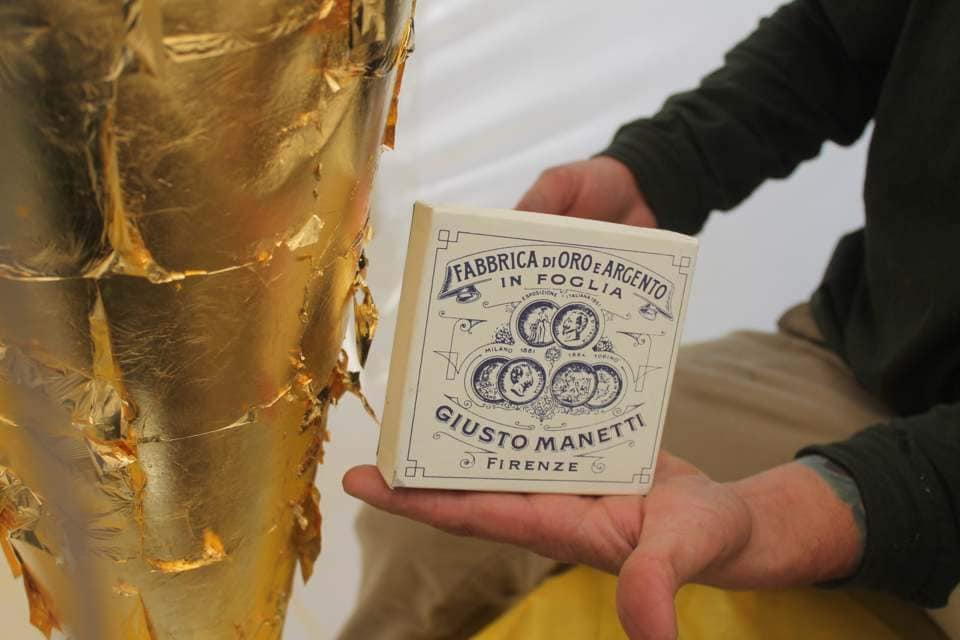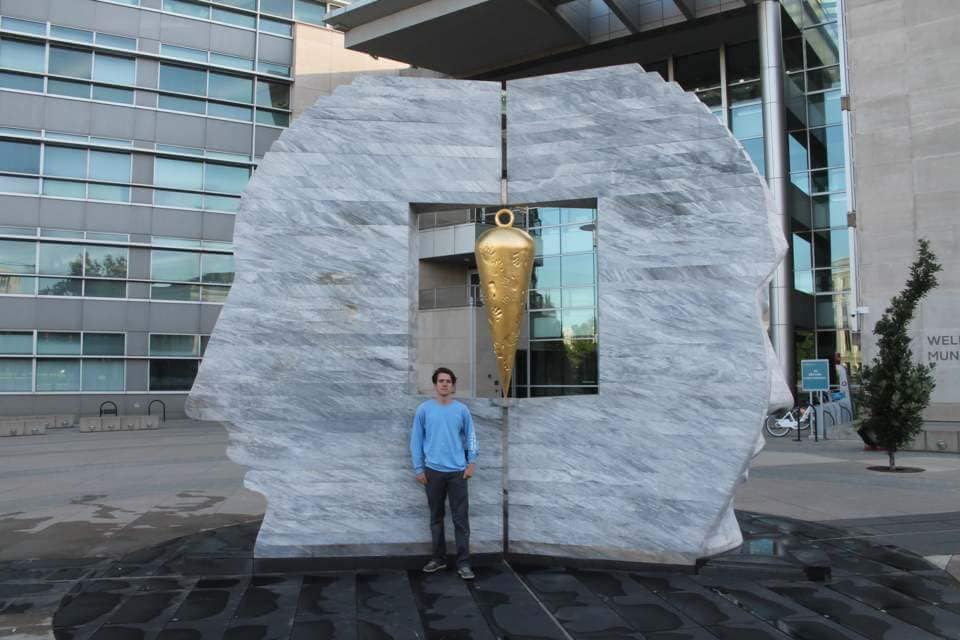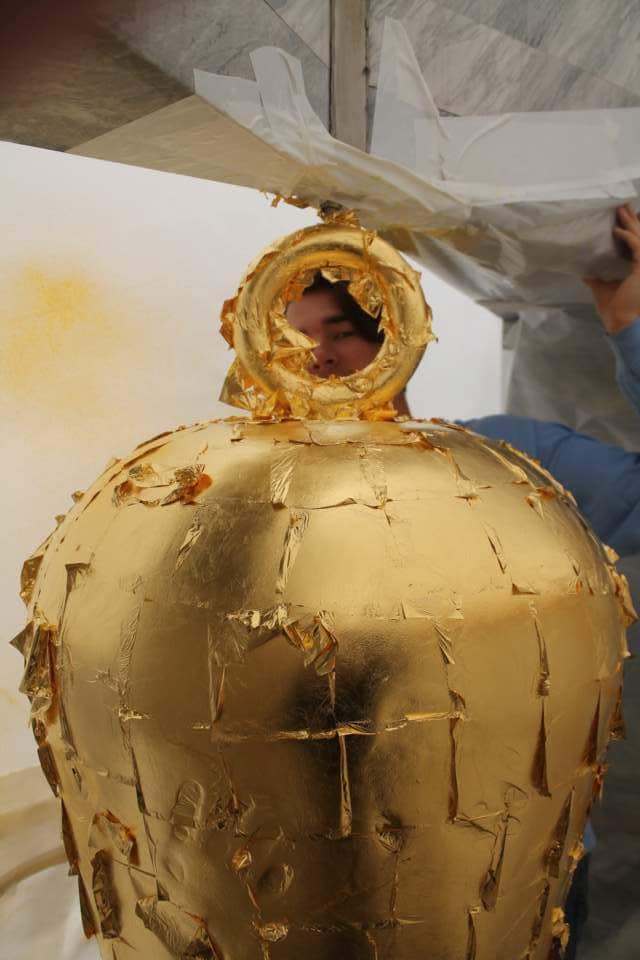 Marco Polo Studio
Mark Dorman – Principle Artist
5501 South Broadway
Suite 125
Littleton, CO 80121
Denver Home Show
Be sure to check us out at the Denver Home Show every year. We share some great tips and information about improving your home, along with a ton of influential, knowledgable experts in the industry.