Marco Polo Studio
Specializing in Custom Faux Finishes, Decorative Plaster, Custom Murals, Gilding and Venetian Plaster. Local to Denver, experience across North America, trust us to create the luxury interior of your dreams
Over 20 Years Of Quality
Marco Polo Studios, is a Denver based, high end architectural finishing company specializing in Venetian Plaster, Murals, Faux finishing and Gilding. With a team of international artists, led by Mark Dorman, we have been installing plaster, and gilding the skyline of North America for over 2 decades. Whether commercial application or residential installation, rest assured MPS will come up with a finish the is custom to your vision.
With our variety of Venetian plasters such as Grassello, Marmorino, Travertino and more, our artisan can create a multitude of finishes: high-polish, satin, matte, coarse, pitted, and more.
Our Custom Finishes Include:
Metallic paints and plasters, sueded plaster
Subtle, elegant glazes, including antiquing glazes for cabinetry
Metal leaf finishes such as gold leaf, silver leaf, and copper leaf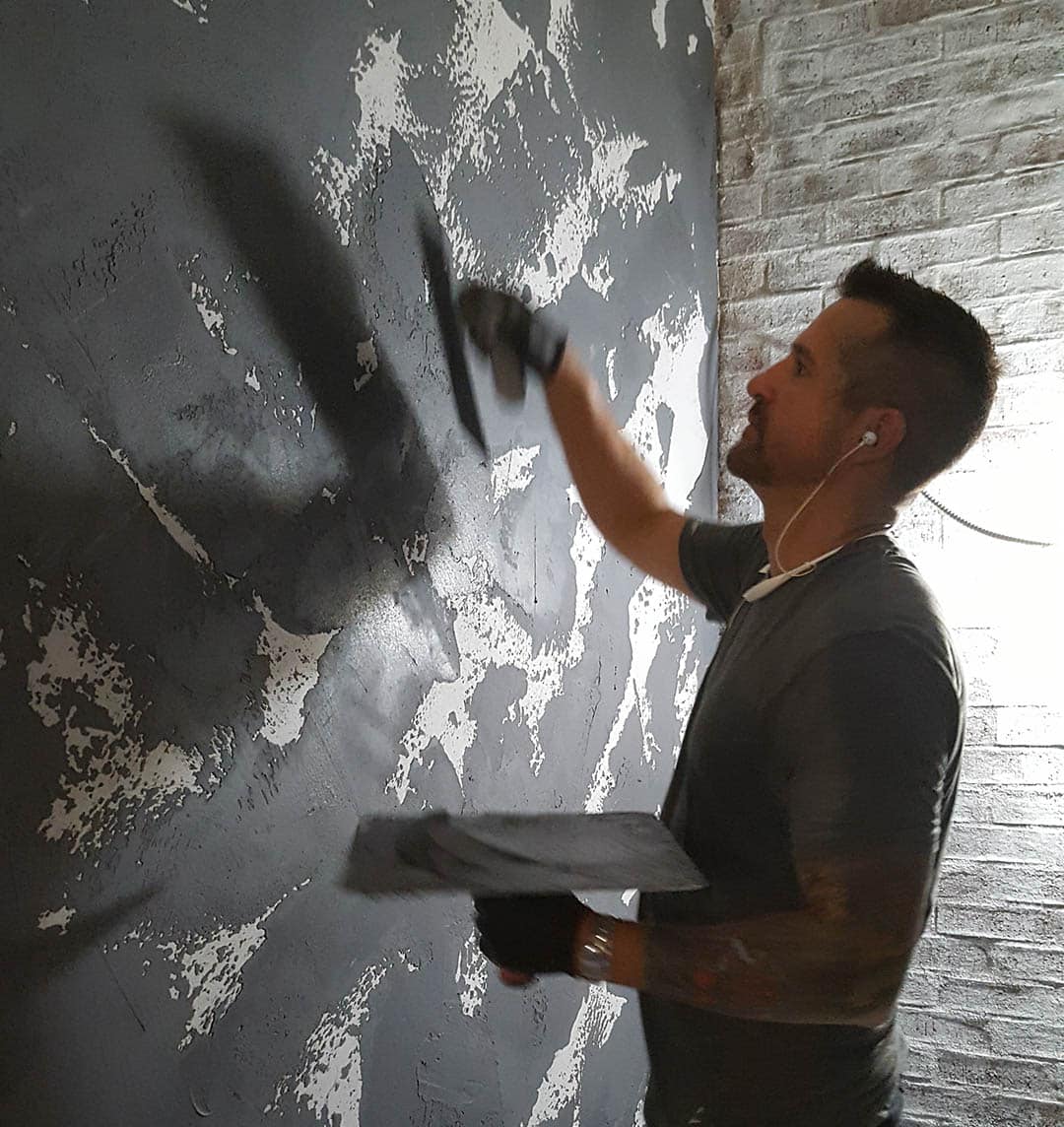 Custom Murals & Faux finishing to suit your needs.
We have many samples to choose from, though having a finish that caters to your specific desires is what we do best. We will work with each client or the respective designer to create a custom sample board (or 10) that harmonize with your vision. Our samples are larger than most and can be kept on site while you consider your options.
There are endless color options, and so many textures to choose from. From heavily textured Tuscan, to High polished, smooth Venetian and so many layers in between. Our gilding team work with many different metals, from 24 karat gold, to rich Palladium. We can give you a beautifully gilt ceiling, accented trim, medallions, as well as hints of metal veins running through our plaster.
Call or email us to schedule a free consultation.
Our Gallery, located off Broadway, in Littleton Colorado is open to the public, by appointment. We would be happy to meet with you there or we can come to the project location to begin your transformative journey.
WE ARE DEDICATED TO CREATING UNIQUE, LUXURY CUSTOM INTERIORS.
From faux finishes, gilding, custom mural painting and custom plastering, Mark has an extensive portfolio of completed projects both private, and commercial.
Be sure to check us out at the Denver Home Show every year. We share some great tips about improving your home, along with a ton of knowledgeable experts in the industry.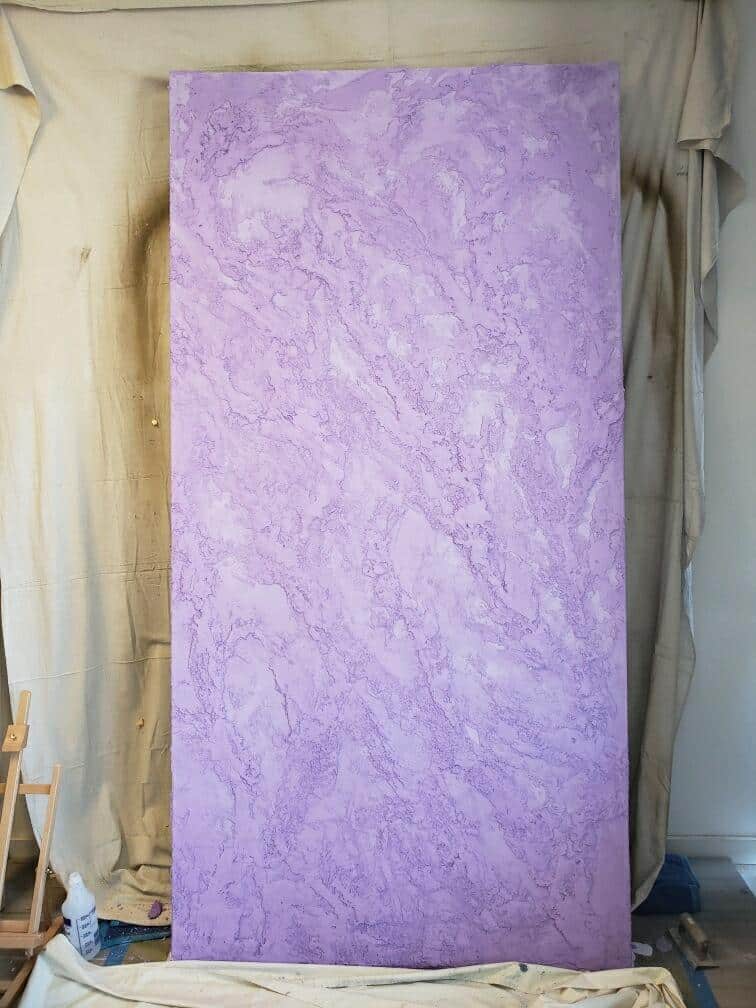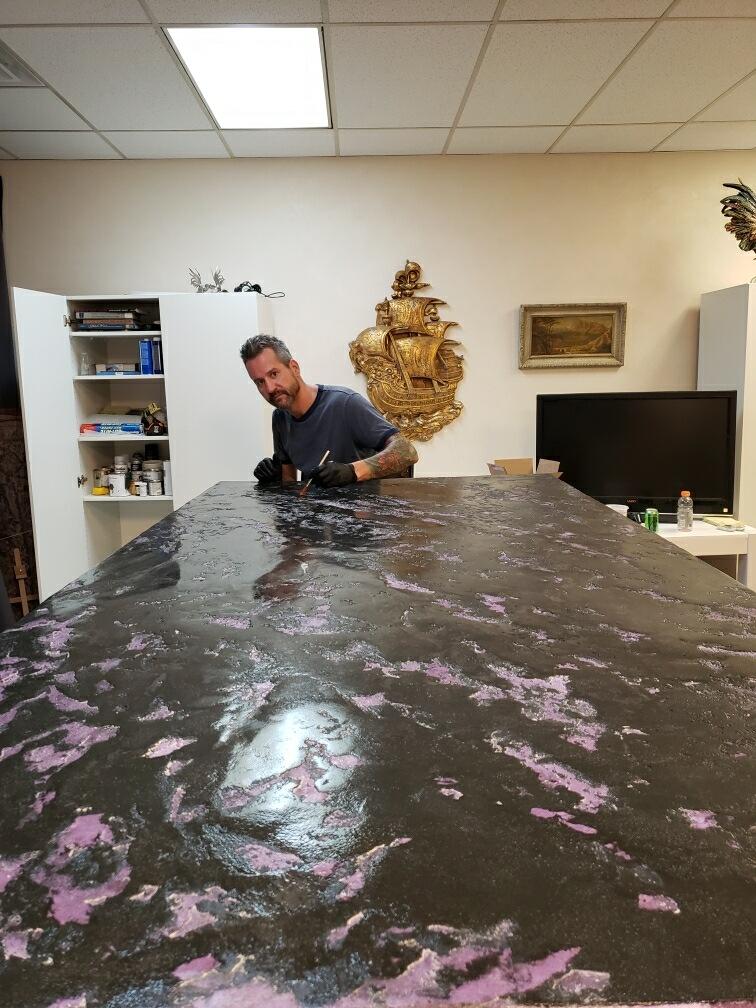 Marco Polo Studio
Mark Dorman – Principle Artist
5501 South Broadway
Suite 125
Littleton, CO 80121
Denver Home Show
Be sure to check us out at the Denver Home Show every year. We share some great tips and information about improving your home, along with a ton of influential, knowledgable experts in the industry.